2020 Stormwater Projects Bond
The project includes: City of Huntington Storm Water Master Plan; Cottage and Jessup Street Storm Water Project; storm water and sewer separation contributing to CSO 15 from the East side of the City; State Street culvert project; Lindley Street culvert project; Memorial Park Stone Raceway project; Drover Street project; Flint Creek Storm Sewer Inspection; and any and all related improvements.
A Portfolio of Green Infrastructure, Watercourse Improvements, and Wastewater Conveyance Projects
In 2020, the Milwaukee Metropolitan Sewerage District (MMSD) issued a "green bond" that will help to finance green infrastructure, watercourse improvements, and wastewater conveyance and treatment projects.
Agroforestry Demonstration Farms
The Savanna Institute is developing a network of agroforestry demonstration farms in Wisconsin and Illinois. We will convert these farms from conventional row crop agriculture to diversified, regenerative agroforestry.
Baileys Mountain Biking Trail System
The Baileys Mountain Biking Trail System will restore an abandoned mine and develop an 88-mile singletrack, multiuse, human powered trail system on 9,000 acres in the Wayne National Forest.
Bellechasse Bus Garage
The Bellechasse bus garage will be the Société de transport de Montréal's (STM) first garage designed to accommodate a fleet of 100% electric buses. This new centre will contribute to the Québec government's electrification plan.
BEST Plan – Advancing a Circular Bio-Economy via Environmental Sustainability
BEST Plan is a revolutionary waste-to-renewable energy, biofuels, and natural fertilizers project designed to protect precious land, air, and water resources.
Big Trout Bay
The Conservation Fund in partnership with Nature Conservancy Canada invested $1.1 million in the Big Trout Bay property in Neebing, Ontario. The property boasts more than 2,500 acres of undisturbed habitat along 12 miles of pristine shoreline.
Black Fork Wetland Preserve
Located in the Muskingum River watershed, the largest watershed in Ohio, 483 acres of high-quality habitat have been conserved through the efforts of Western Reserve Land Conservancy and many important partners.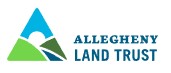 Buena Vista Heights Conservation Area
Outside Pittsburgh, Allegheny Land Trust protected 124 acres of woodlands from rapid encroaching residential development in southeastern Allegheny County. The 40-year-old maple, cherry, and oak-hickory forest provide habitat for deer, turkey, and many species of birds. Hikers, birders, and mountain bikers will be able to explore the area, and possibly catch a glimpse of a majestic 200-year-old oak tree. Protection of this forest also contributes to maintaining clean drinking water for the Pittsburgh region's residents. Located within the lower Youghiogheny River Watershed, the property is five miles upstream from the confluence with the Monongahela River.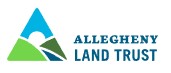 Buerkle Woodlands
Allegheny Land Trust is leading the 34-acre Buerkle Woodlands project in Sewickley Hills and Ohio Township, Pennsylvania. This project continues the expansion of the multi-municipal Audubon Greenway, which is a segment of the NW Allegheny Conservation Plan to create a greenway connecting municipal parks and other protected land. This project will generate 4,908 carbon credits under the City Forest Credits carbon protocols, as well as important co-benefits including more than 16,000 m3/year of stormwater interception.
Buffalo Green Infrastructure Program
Buffalo Sewer Authority is launching a green infrastructure retrofit grant program as part of its Long Term Control Plan to reduce combined sewer overflow events. The grant program will provide incentives to implement green infrastructure.
Carbon Program - Bainbridge Forest
Western Reserve Land Conservancy ("the Land Conservancy"), a nonprofit accredited land trust based in northeast Ohio, is working to develop the Western Reserve Land Conservancy Carbon Program. The Land Conservancy is working with City Forest Credits to roll out its carbon credit program.
Carbon Program - Sandy Cross Forest
Western Reserve Land Conservancy (the Land Conservancy) is working to develop the Western Reserve Land Conservancy Carbon Program. The Land Conservancy is working with City Forest Credits to roll out its carbon credit program.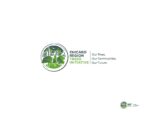 Chicago Region Carbon Program
The Chicago Region Trees Initiative has formed the Chicago Region Carbon Program (CRCP), covering urban areas within the Chicago Wilderness region of southeastern Wisconsin, northeastern Illinois, northwestern Indiana, and southwestern Michigan. In January of 2022, CRCP was successful in getting two tree planting projects in northeastern Illinois credited through City Forest Credits and those projects were sold in a national urban carbon credit sale generating approximately $300,000 of revenue for the two landowners. The two projects will generate more than 11,000 carbon credits over their lifetimes. In addition, these projects create important co-benefits by improving groundwater recharge, protecting habitat and biodiversity, and providing recreational access.
City of La Crosse Sustainability Initiative
The City of La Crosse set ambitious sustainability goals to protect the health of its citizens and environment for years to come. To create city-owned, clean energy resources, Johnson Controls is contracted to construct 100-kW solar photovoltaic panels at City Hall, the La Crosse Center, the main public library and the Municipal Service Center, two fire stations and Copeland Park.
City of Toronto Green Debenture Program to Finance Environmental Capital Projects
Green Bond Funds used for three capital projects, it will protect Toronto's southeastern downtown area from extreme flooding by creating a naturalized river mouth that reconnects the Don River to Lake Ontario.
Combined Sewer Overflow DigIndy Consent Decree Program
The DigIndy Consent Decree Project, an approximately $2 billion program, is the solution to nearly eliminating combined sewer overflows (CSOs) into area waterways.
Community-Owned Renewable Energy
The Ottawa Renewable Energy Co-operative (OREC) is a member-driven co-operative that develops, finances and owns renewable energy assets across Ontario. OREC exists to connect impact investors with the kinds of local renewable energy projects they wish to see in their own communities.
Cortellucci Vaughan Hospital
The Cortellucci Vaughan Hospital, the first hospital to be built in the City of Vaughan, will provide GHG reductions of approximately 6,027 tonnes per year (CO2 or equivalent). In addition, estimated energy and water savings are 46 million kWh/year and 9.4 million litres/ year.

Decarbonize the Parks
"Decarbonize the Parks" aims to pursue net-zero carbon emissions in all 5 US national parks on Lake Superior - Apostle Islands National Lakeshore, Grand Portage National Monument, Isle Royale National Park, Keweenaw National Historical Park, and Pictured Rocks National Lakeshore. With 10% of the world's freshwater, Lake Superior is also one of the fastest-warming lakes in the world, creating more what used to be once-in-a-lifetime storms.
DTE Electric 2021 Green Bond
The proceeds of the bond will be used for eligible green expenditures which include costs related to wind and solar renewable energy projects, the purchase of renewable energy from wind and solar facilities, and energy optimization programs.
DTE Electric Green Bonds
DTE Electric green bond helps to fund the development and construction of solar and wind farms, including the infrastructure to support renewable energy facilities, as well as strengthen energy efficiency programs to help Michigan residents and businesses reduce energy usage.
Empire State Greenhouses
Empire State Greenhouses, LLC (ESG) will mass-produce up to 50 different types of NY grown & certified organic crops year-round in 100% renewable energy-powered greenhouses. This will also benefit local dairy farms struggling to comply with livestock waste disposal regulations.
Energy Efficiency & GHG Emission Reduction - SOFIAC & Aéroports de Montréal
SOFIAC has entered a partnership with Aéroports de Montréal to develop a large-scale energy efficiency and greenhouse gas emission reduction project. Announced in 2021, this construction project will be rolled out over the next two years and is a precursor to a long series of SOFIAC projects that will generate local economic benefits amounting to tens of millions of dollars.
Energy Efficiency & GHG Emission Reduction - SOFIAC & Collège Jean de la Mennais
SOFIAC and Collège Jean de la Mennais have committed to developing a comprehensive energy efficiency and GHG emission reduction project. Achieving decarbonization and significantly reducing energy consumption is at the heart of this project that falls under the auspices of the mission of this educational institution based in La Prairie, Québec. Construction works are expected to start in 2022. Among other SOFIAC projects, this modern energy-efficient infrastructure project will generate substantial local economic benefits.
Energy Efficient Rehabilitation Complements NMTC Funding with C-Pace
CounterpointeSRE provided Amped Kitchens with $4.6 million in Commercial Property Assessed Clean Energy (C-PACE) funding to complete energy efficiency work at its recently opened facility in the Belmont-Cragin neighborhood.
Euclid Waterfront Public Access and Shoreline Stabilization Improvements Plan
Euclid's Waterfront Improvement Project is a transformational erosion mitigation and public access infrastructure project. This project is essential for livability, economic growth, and community resiliency.
Farming for Cleaner Water
The Farming for Cleaner Water Project is an American Farmland Trust (AFT) water quality initiative in the Upper Scioto River Watershed (USRW) of central Ohio. It uses a market-based approach to reduce nitrogen and phosphorus loss from farmland to improve drinking water for nearly one million people in the City of Columbus and surrounding communities.
Fermentation and Ancillary Facilities for Biological Phosphorus Removal – Calumet Water Reclamation Plant
To provide facilities to support the full-scale enhanced biological phosphorus removal (EBPR) process at the Calumet Water Reclamation Plant.
Fresh Coast Protection Partnership
Milwaukee Metropolitan Sewerage District (MMSD) is working with a team led by Corvias to implement widespread green infrastructure (GI) across a 28-community region. Corvias will introduce project delivery efficiencies into the GI development process, thereby saving money and protecting water resources.
Furnish, Deliver, and Install Disc Filters – Egan Water Reclamation Plant
Replace six sand filter beds with new disc filters, install one new 7,500-gallon fiberglass tank, and rehabilitate raw sewage pumps at the Egan Water Reclamation Plant; and line the effluent conduit at the Hanover Park Water Reclamation Plant.
Greenseams
By storing and draining water into the ground naturally, Greenseams® helps prevent future flooding and water pollution while supporting and protecting MMSD's structural flood management projects - infrastructure investments worth hundreds of millions of dollars. Greenseams® is an innovative flood management program that permanently protects key lands containing water-absorbing soils.
Iroquois Valley Farmland, REIT, PBC
Iroquois Valley was formed in Illinois in 2007 to provide land access to organic farmers. Since then, the Company has grown from one farm in Iroquois County to over 70 farms totalling 13,000 acres across 15 states.
Lake Huron Coastal Preserve
Just south of Tawas City, Michigan, is one of the largest remaining undeveloped, privately owned parcels of land along Lake Huron in Michigan's lower peninsula. The property includes nearly a mile of Lake Huron frontage with 145 acres of valuable coastal shoreline and wooded wetlands that improve water quality and support diverse wildlife.
Lyme St. Croix and Lyme Solon Springs
The Lyme Forest Fund III and The Lyme Forest Fund IV invested in 85,000 acres in northern Wisconsin between 2011 and 2015.
Michigan Saves Clean Energy Financing
Michigan Saves' mission is to stimulate and support investment in energy efficiency and renewable energy systems and measures in Michigan homes, businesses, and public buildings. Working through our industry and with community partners, we make innovative, affordable financing available for energy-focused building and equipment improvements.
Minnesota's Heritage Forest
Located in the headwaters area of the Mississippi River, 31,000 acres of Minnesota's Heritage Forest supports more than 350 species, such as many of the endangered, threatened and rare species listed in Minnesota.
New Toronto Courthouse
The New Toronto Courthouse will provide GHG reductions of approximately 475 tonnes per year (CO2 or equivalent). In addition, estimated energy and water savings are 4.6 million kWh/year and 4.0 million litres/ year.
New York State Energy Research & Development Authority (NYSERDA) Residential Clean Energy and Energy Efficiency Financing Green Revenue Bonds, Series 2022A
The Series 2022A Bonds are being issued to (a) finance loans made by the Authority to fund (i) the installation of energy efficiency improvements, (ii) the installation of solar electric systems and (iii) air source or ground source heat pumps  for eligible participants pursuant to the Green Jobs—Green New York (GJGNY) Program, (b) fund a Reserve Fund and (c) pay the costs of issuing the Series 2020A Bonds. The GJGNY Loans are offered to owners of one to four family residential homes, have loan terms of 5, 10, or 15 years, have an original principal balance of up $25,000.
NYSERDA Residential Solar and Energy Efficiency Financing Green Revenue Bonds, Series 2020A
The Series 2020A Bonds are being issued to (a) finance loans made by NYSERDA to fund (i) the installation of energy efficiency improvements and (ii) the installation of solar electric systems in residential structures for eligible applicants.
PACE - Financed Green Roof for Belt Line Center
CounterpointeSRE's financing of the project marks the first use of commercial Property Assessed Clean Energy (PACE) financing for a green roof in Michigan, that will provide the building with energy efficiency and stormwater management.
Reducing Carbon Footprint in New Construction Multifamily Housing in Minnesota
The developer took advantage of $5.5 million in Commercial Property Assessed Clean Energy (C-PACE) financing from CounterpointeSRE to increase energy efficiency and to reduce future operating costs.
Reforestation & Wetland Restoration Plan
MMSD is developing and implementing a 10-year Reforestation & Wetland Restoration Plan that aims to:
Plant 6 million trees
Restore 4,000 acres of wetlands
Capture 350 million gallons of stormwater with trees
Store up to 1.5 million gallons of floodwater in every acre of wetland
The program uses large-scale Natural Flood Management strategies that work to mimic the natural water cycle. This program will develop projects on public and private land in urban, suburban, and rural areas. Nature-based solutions such as large-scale reforestation and wetland restoration have the potential to capture enormous amounts of carbon while also providing additional benefits.
Restoring Legacy Mine Lands in Appalachia
In collaboration with the Richard King Mellon Foundation, US Endowment for Forestry and Communities, and Pennsylvania Environmental Council, Quantified Ventures is piloting an approach to enabling large scale reforestation of legacy mine land in PA and across Appalachia.
Shoreline Consolidation Sewer & E-09 CSO Control and Relief Sewer
The SCS project will reduce wet weather combined sewer overflows released into Lake Erie in the Greater Cleveland area by 220 million gallons annually.
Shoreline Storage Tunnel Project
The SST is the fifth of seven new large diameter tunnels, along with other projects, that NEORSD will use toward Project Clean Lake's overall goal to reduce the 4.5 billion gallons of wet weather combined sewer overflows released into Lake Erie and its tributaries in the Greater Cleveland area.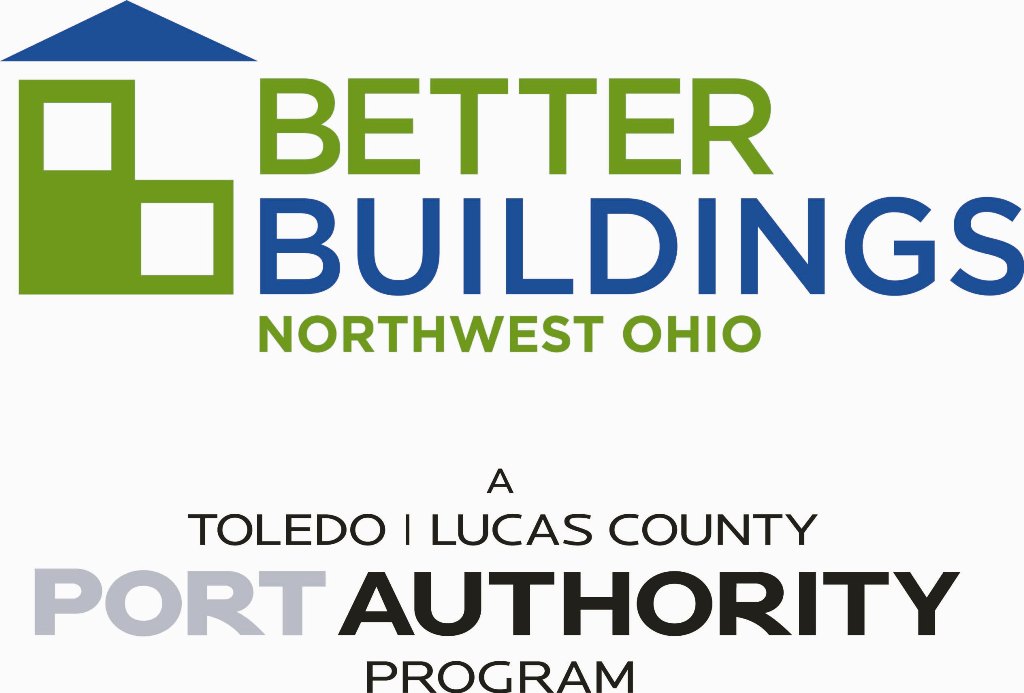 Team Recovery Energy Efficiency Upgrades
The Toledo-Lucas County Port Authority manages the BetterBuildings Northwest Ohio (BBNWO) program. BBNWO offers competitive fixed-rate Property Assessed Clean Energy (PACE) financing for projects that focus on conserving energy and generating savings through energy efficiency retrofits to new and existing facilities. Eligible energy efficiency improvements to all types and sizes of buildings can be financed though PACE and repaid via special assessment on the property.

Team Recovery, LLC utilized the BBNWO program to finance energy efficient upgrades to the facility including lighting, HVAC systems, and upgrades to the exterior building envelope. It is anticipated these upgrades will result in $13,595 in annual energy savings.
Toronto Port Lands Flood Protection
The project involves excavating a new river valley that has the capacity to handle large volumes of flood water and creating a naturalized mouth for the Don River in the Port Lands.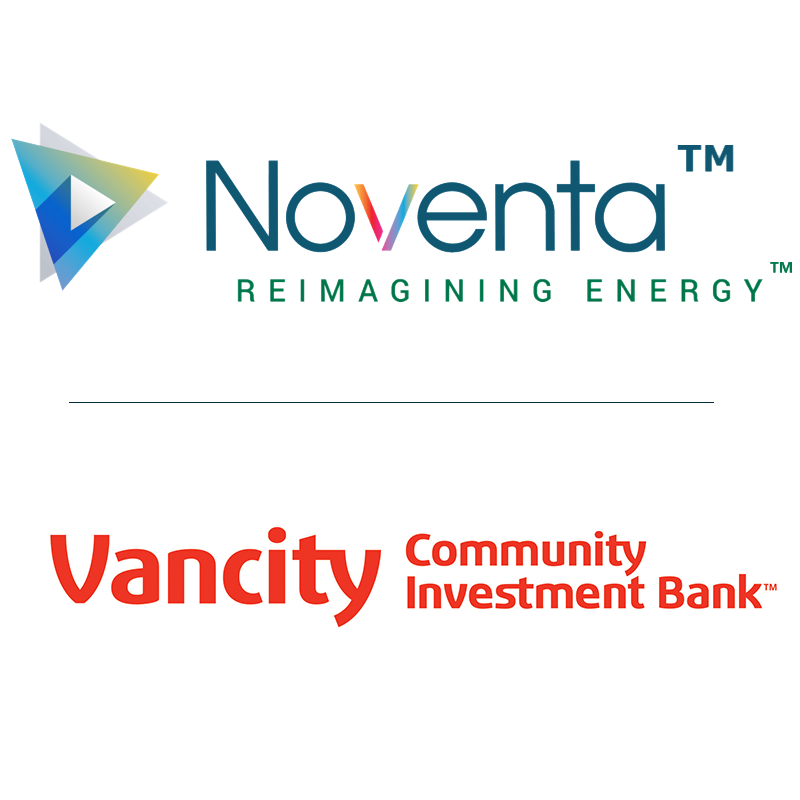 VCIB Helps Finance World's Largest Wastewater Energy Transfer Project
Renewable energy company Noventa Energy Partners worked with the University Health Network and Enbridge Gas to develop the CA$42.9 million project, which will provide approximately 90 percent of Toronto Western Hospital's heating and cooling requirements. Financing was provided by Canada Infrastructure Bank, Vancity Community Investment Bank, and a grant from Canada's Low Carbon Economy Fund.
Water Efficiency in the City of Toledo
To deliver long-term sustainability, address deferred maintenance and enhance city-wide connectivity, the City of Toledo partnered with Johnson Controls on a water conservation initiative. The project includes the installation of smart city technologies to automate water meter readings and billing processes while delivering sustainable outcomes.
Wilderness Lake Reserve
The Wilderness Lakes Reserve is a 6,108-acre contiguous, undeveloped working forest in Baraga County Michigan, that was acquired by The Nature Conservancy (TNC) in August 2017.